By Faith Chatham - March 2, 2008 Crossposted on Texas Kaos
Tarrant County was Clinton Country Saturday when Senator Hillary Clinton arrived at the Fort Worth Stockyard. The crowd has been estimated between 10,000 to 14,000.
Photo used by permission. Copyright Lydia Foster 2008
Young, old, healthy, frail, all races stood in line for hours to be screened and admitted to the rally area on Exchange Avenue near the Stockyard's Hotel. Secret Service and the Fort Worth Police Department controlled access. Swat team snipers were positioned on all the roof tops. Attendees, including the handicapped, entered behind Billy Bob's, through the cattle walks and allies before they were screened to enter the rally grounds. Organizers grossly underestimated the size of the crowd. Most attendees never got close enough to see Senator Clinton, yet the enthusiasm was not dampened by the long wait.
Accompanied by Henry Ciscernos and the Mayor of Los Angeles, with former Speaker Jim Wright in attendence, Senator Clinton charmed the crowd with her warmth, straight talking and deep comprehension of what truly challenges us. She speaks straight to the people. Her stump speech is not littered with slogans or platitudes. She doesn't place herself on some loftier plane than the people. She has poise and confidence which comes from years of hard work and preparation and service.
Photo used by permission. Copyright Lydia Foster 2008
She has a dry wit and does not try to capture the audience with humor, yet her warmth is infectious. Her style is different from Ann Richards, yet I found myself thinking of Governor Richards frequently during Senator Clinton's stump speech. Ann Richards made middle of the night unannounced visits to nursing homes to protect the weak, frail and vulnerable. Hillary Clinton possesses the same passion for people that Governor Richards possessed.
When Senator Clinton shook my hand I told her: "I'll be as honored to call you Madam President as I was to call Ann Richards' Governor." She shot me a smile which told me that she understood that she was receiving one of the highest compliments I could give.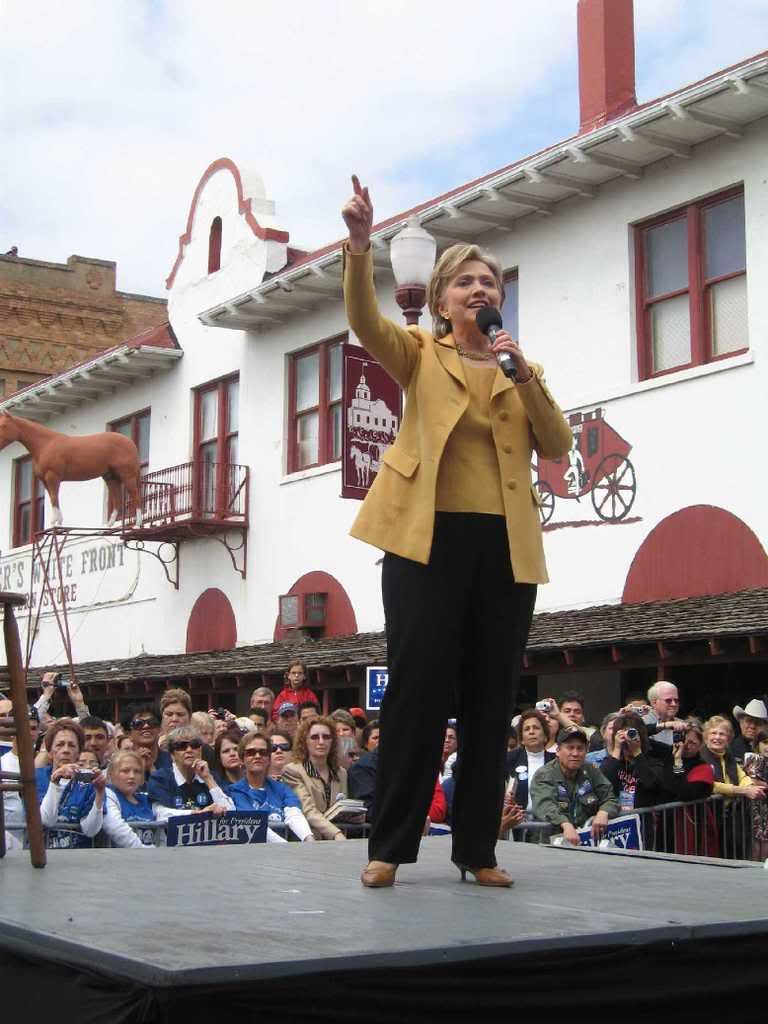 Photo used by permission. Copyright Lydia Foster 2008
The Obama campaign spends weeks preparing and promoting large rallies. Most of Senator Clinton's rallies are planned and promoted only 24 to 48 hours before the event. This rally was the first one in North Texas where the Clinton campaign gvae citizens 5 days advance notice. Saturday, at the Fort Worth Stockyards, it was proven that given a little notice, Texans will come by the thousands to see, hear, meet Hillary Clinton.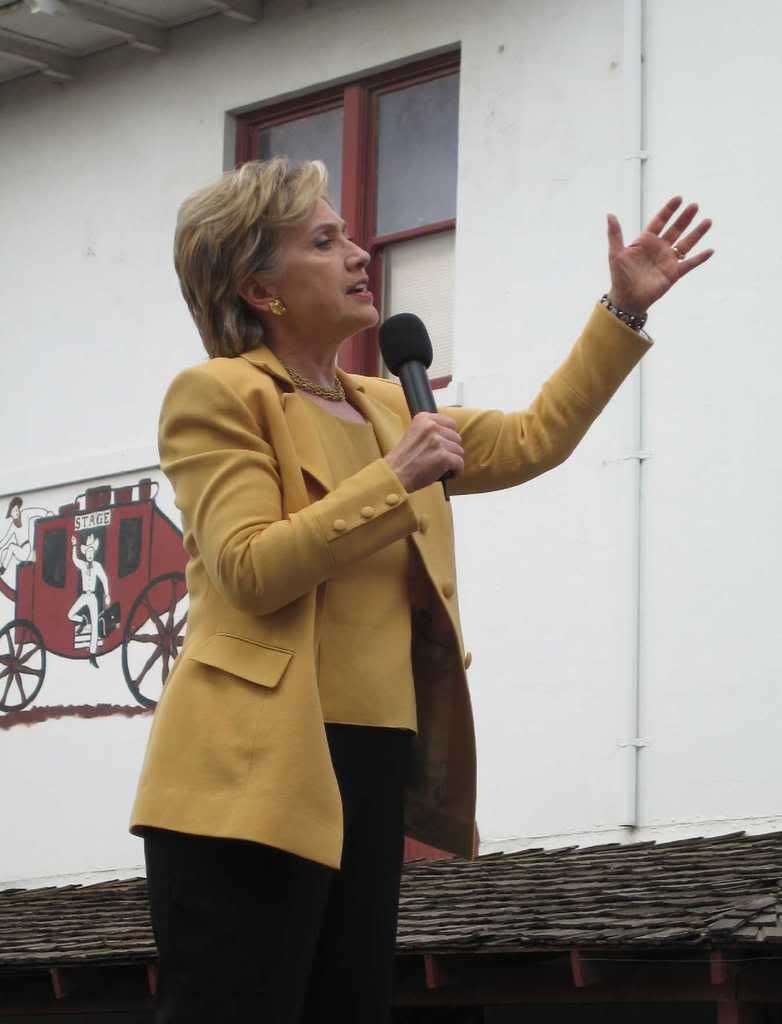 Tuesday we'll learn how many of the thousands of people who are voting Democrat are choosing Obama or Hillary.
To find a pre-precinct convention caucus meeting near you go to
www.hillaryclinton.com
Click on TAKE ACTION and choose FIND PARTY/EVENT.